You may already be aware that I've been working hard on creating a lot more original artwork to sell this year. Since my open edition range of prints are all created by merging my wildlife illustrations over my abstract paintings digitally in Photoshop, I previously didn't have the ability to show or sell 'originals' of the prints. So having been asked about original paintings a lot recently I have begun creating new artworks with my illustrations applied to the paintings directly using transfers. This has been so enjoyable and I've had such a wonderful response to these artworks! Lots of opportunities to sell the originals with galleries have opened up for me too and so I hope to continue producing lots more new artwork like this – taking Sky Siouki into a new and exciting direction of an artist based brand just as much as design based.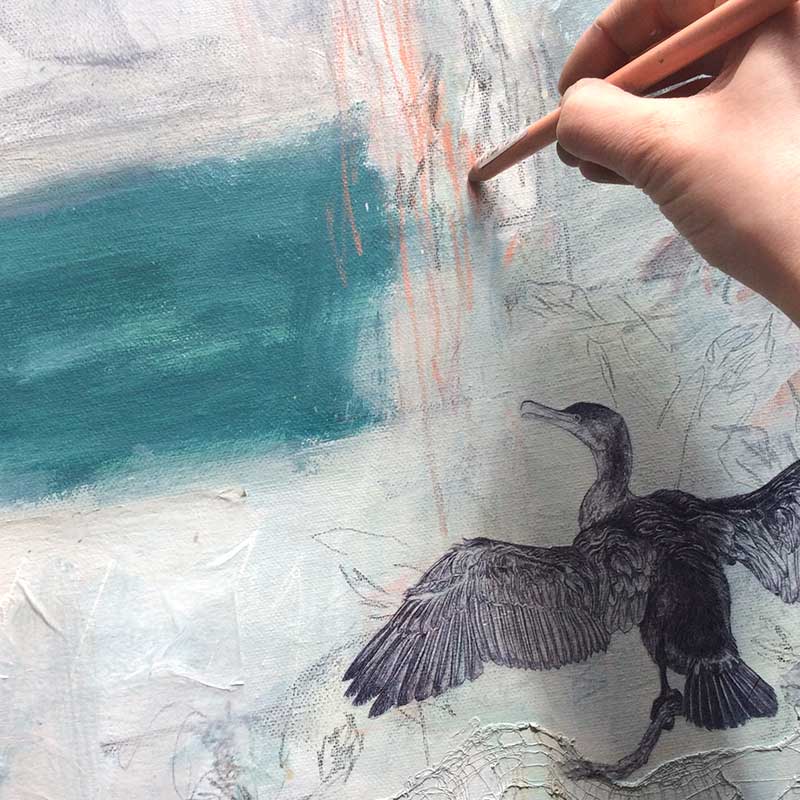 I have decided to release limited editions of 50 of each of my original paintings since I believe it's important to make art accessible to all. You can now find in my online shop a section for Open Editions and Limited Editions. The limited editions being mainly all prints derived from my original paintings as opposed to digitally composed designs as my open editions are. Head over to the new section now to see the latest set of paintings I have released as prints named Moorland, Drift, Spring Tide and Harvest Sun.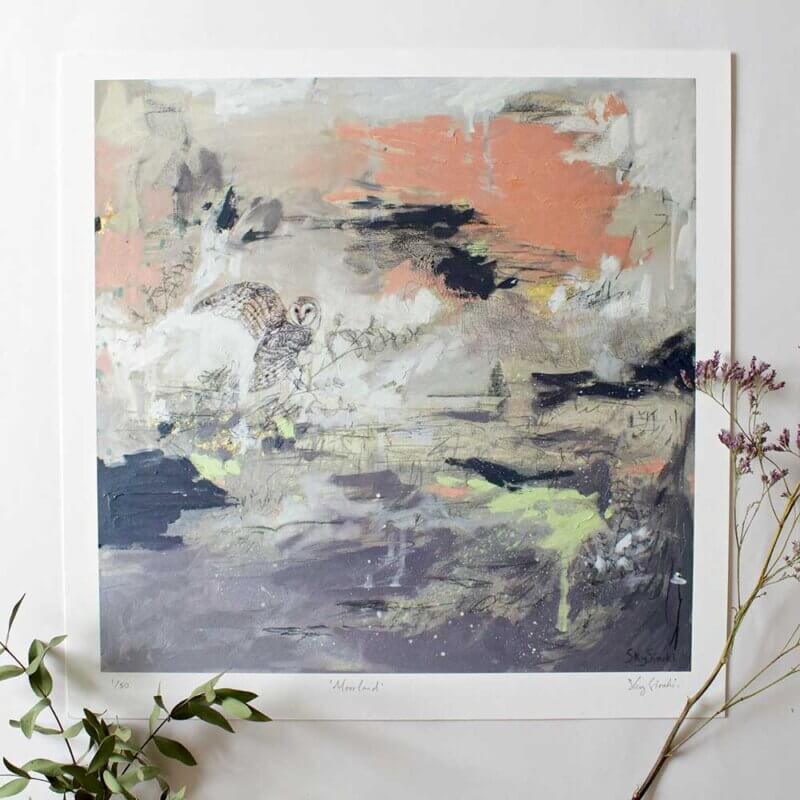 There are also a couple of new open edition prints added to the collection, named Cormorant and Goshawk. The Goshawk design was a special design done for the Bristol Girl Bosses 'Muse' exhibition and the Cormorant was designed as a tribute to Bristol's Harbourside.
I am currently working on a new collection of water bird illustrations, with the intention of eventually launching four new designs across my full product range. These will be added to my current Waterbirds collection, splitting them into a British and an Exotic series.
Follow me on Instagram to see the drawings and artwork progress. I like to post little progress updates in my stories!
Sky x
SaveSave
SaveSave