Over the recent few months I have begun exhibiting original artworks in several galleries in the UK which has been a very exciting new venture for me. It's still something I am getting used to and feels considerably more scary than selling products since there's so much more value and emotion involved in my paintings.
This is me at the private view of ACE Arts' British Wildlife Open Exhibition which has been on throughout October. In partnership with Somerset Wildlife Trust, this new open exhibition aims to raise awareness of the wildlife around us and was a fantastic and very varied show to go and see. I had two pieces selected called Gold Hop and Spring Tide. It felt a real honour to be selected and I now also stock my cards and kitchenware range in the gallery shop downstairs. The exhibition is on for a few more days until November 3rd so do try to see it before it ends if you are close to Somerton.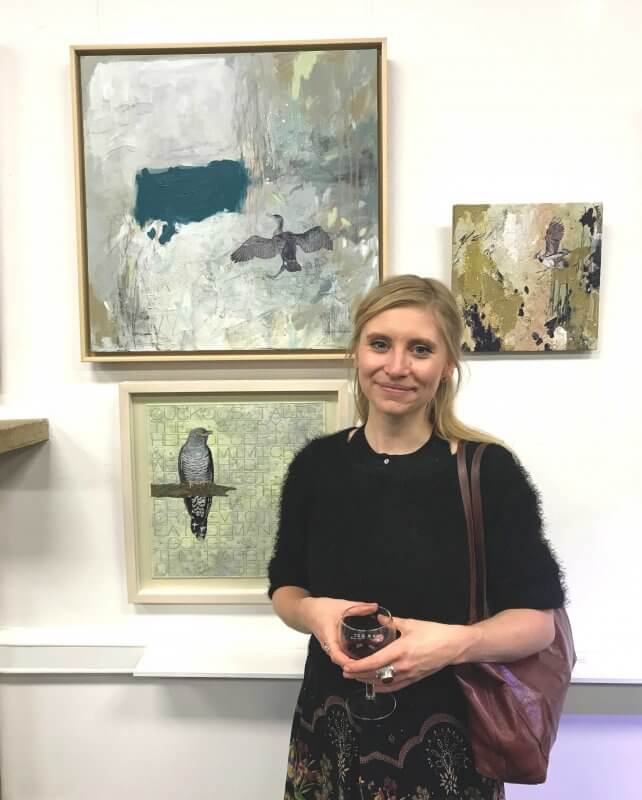 I am also currently exhibiting several new original paintings as well as lots of framed prints in my usual haunt, The Malago restaurant, in Bristol together with Oil & Oak. The exhibition is called Landskien and is on until January 6th so perfect if you'd like to buy someone some art this Christmas. The exhibition is inspired by the beauty of nature with Landskien meaning the braiding of horizon lines on a hazy day.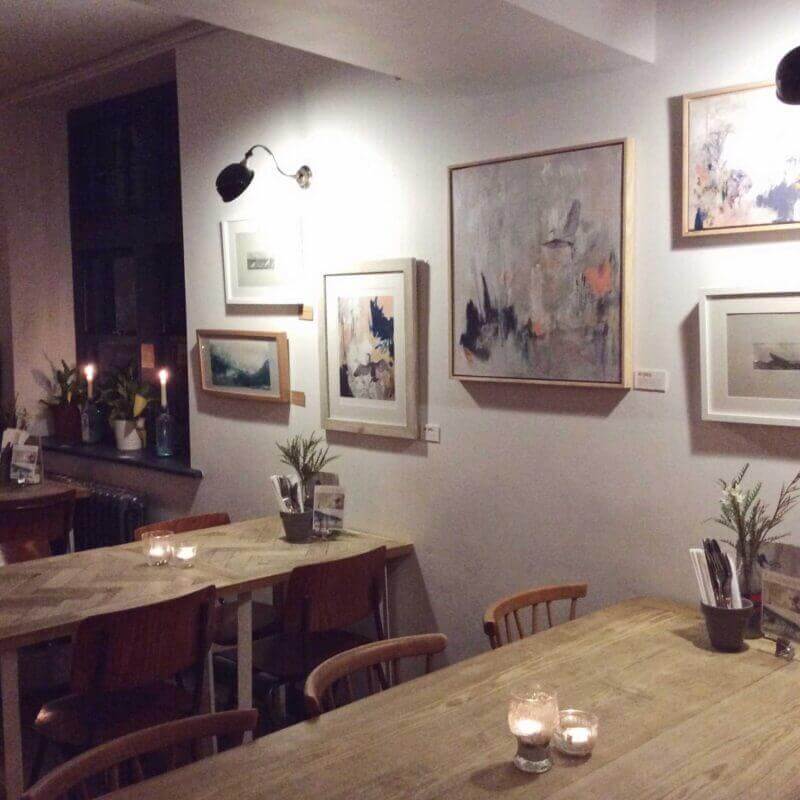 If you're a bit further afield than Bristol, there may still be a gallery near you exhibiting some of my artwork currently. I also have some paintings exhibited with Obsidian Art in Stoke Mandeville, Buckinghamshire, The Golden Sheaf Gallery in Narberth, Wales and Carron Pottery & Gallery up in Strathcarron, Scotland. If there is a piece you are interested in that you have seen me share on Instagram or my website please do email me to find out where it's available from.
Sky x