This is something I get asked by customers all the time at markets so I thought why not dedicate a little blog post to it.
First off; Giclée is pronounced ghee-clay. The term was coined in 1991 by Jack Duganne to describe a fine art digital print. It's derived from the French word 'gicler' simply meaning to squirt, referring to the nature of inkjet printing.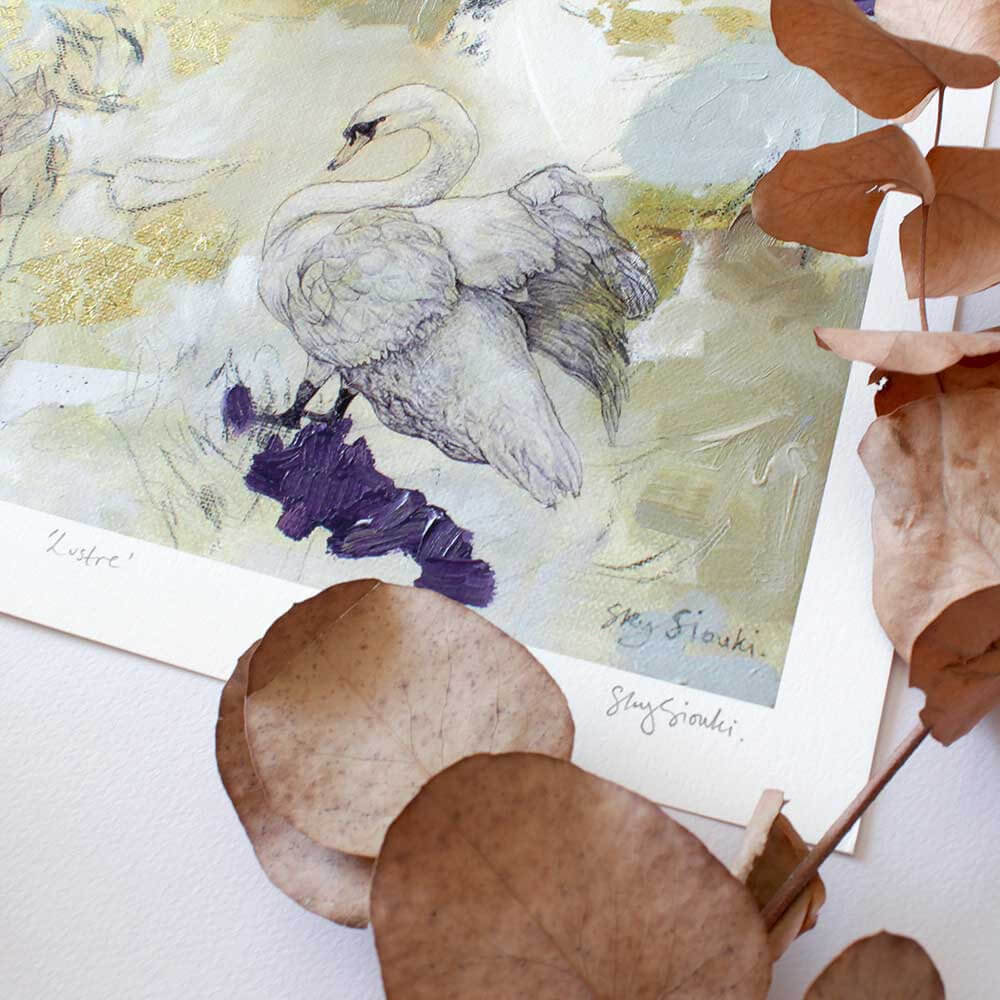 So a giclée print is a digital inkjet print but what makes it special is the type of printer, inks and paper used. A giclée print produces the highest quality reproduction of a piece of artwork possible and is made to last at least 100 years.
I am proud to say I print all of my giclée prints myself here in my Bristol home studio. I use a professional Canon printer which has 12 different colours of archival ink to produce perfect colour accuracy and prints made to last essentially forever without fading. On top of this, each print is printed onto heavyweight 310gsm, superior quality etching rag made of 100% cotton, and is acid free to ensure no premature deterioration.
I often post snapshots and videos of my giclée prints being printed in my studio on my Instagram stories, so give me a follow here if you'd like to see the action! I hope this answers the question sufficiently but please do comment below if you'd like to know more.